Complete IELTS Preparation
Everything you need for successful IELTS preparation is right here. Build your knowledge, test your understanding, engage with your community and our experts. Be prepared, be confident.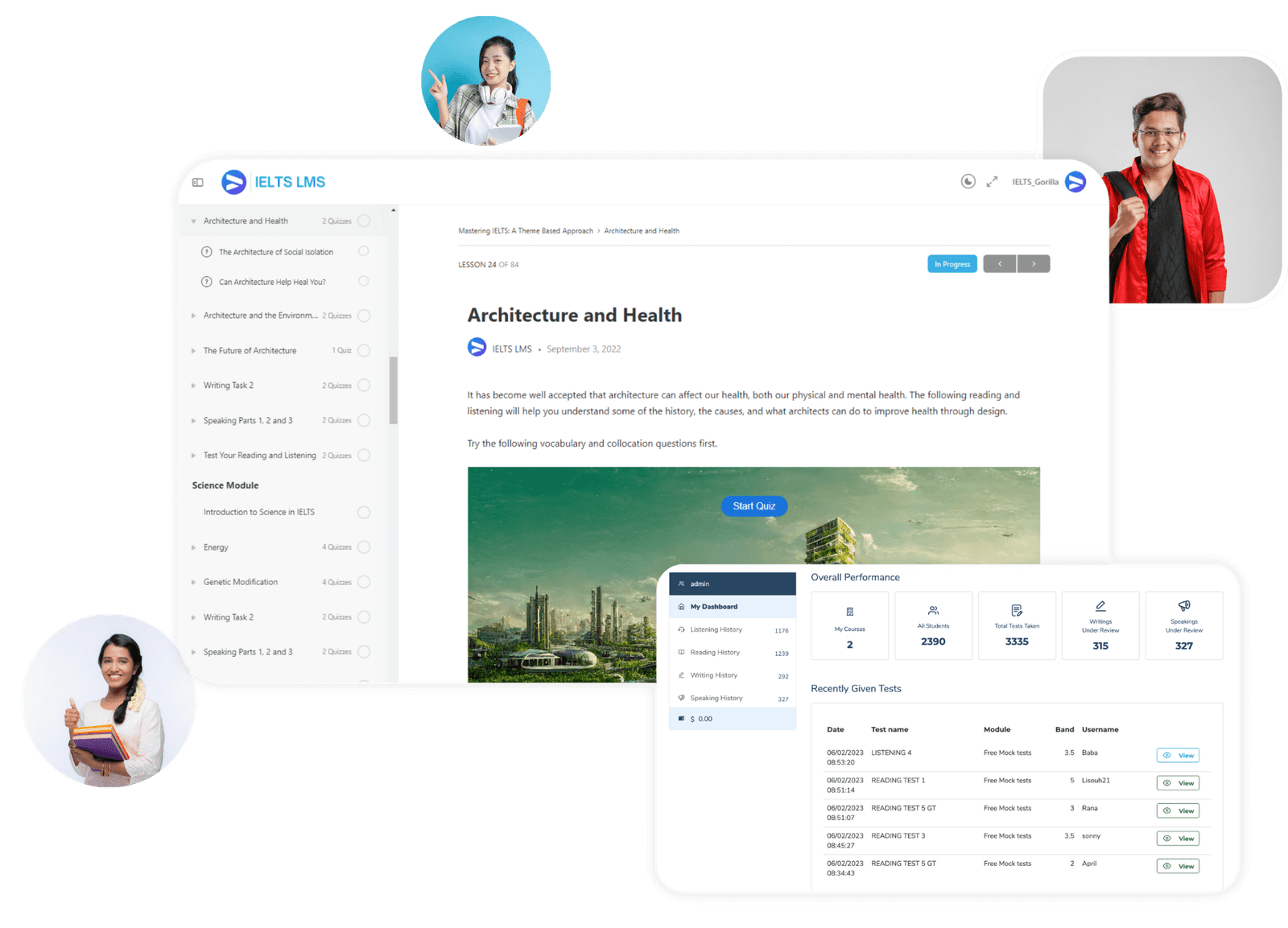 The
All-in-One

platform for IELTS preparation
Supercharge your IELTS preparation. Reach Band 7 and above with our unique lessons covering all four skills in new and interesting IELTS themes!
Our comprehensive library of IELTS learning resources and expert guidance and support ensures that you have all the tools you need to excel.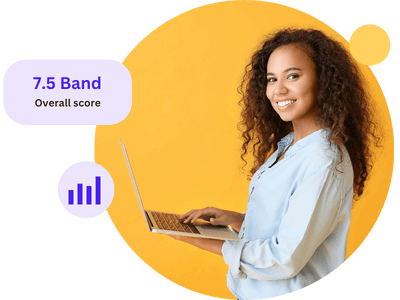 Mastering IELTS: A
Theme Based

Course
Simple plans for everyone
IELTS Mini Lessons
$
0
FREE for a limited time!
Access our unique Mini Lessons to build your knowledge in the latest IELTS topics
Self Study ++
$
99
Target Band 7 with our unique courses PLUS mock tests PLUS expert grading
Mastering IELTS: A Theme Based Course (200+ Tests)




IELTS Video Course (33 Lessons/ 100+ Videos)


Writing and Speaking Graded by our IELTS Trainers (4 Speaking Tests, 4 Writing Tests included!)

Self Study
Mastering IELTS: A Theme Based Course (200+ Tests)


IELTS Video Course (33 Lessons/ 100+ Videos)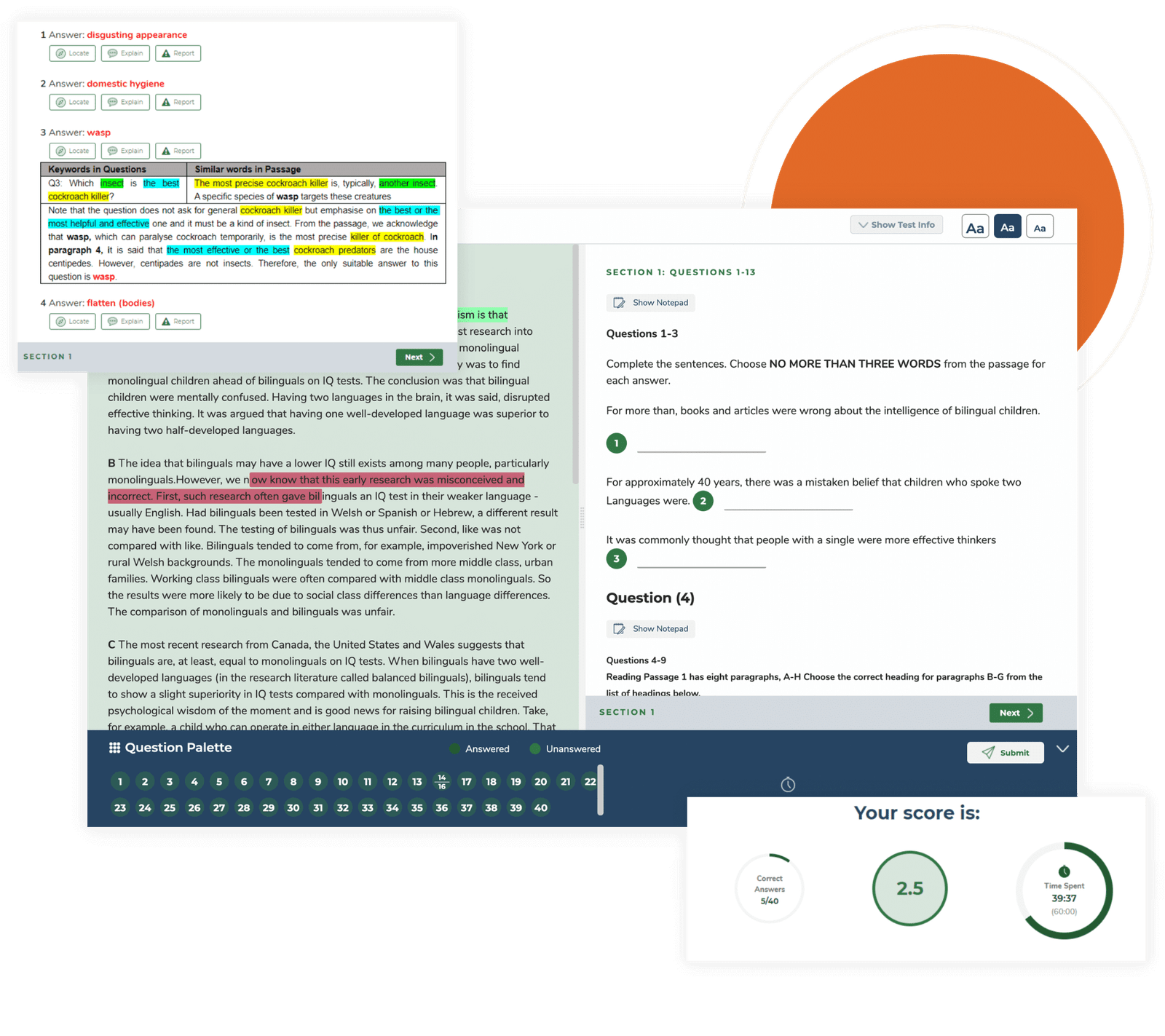 Real Exam Experience
Use our cutting-edge simulation technology to experience a real CD-IELTS exam. Our meticulously designed test environment closely resembles the actual CD-IELTS exam, allowing you to become comfortable and confident with the test's structure, pacing, and format. Utilise interactive assignments and practise questions that are realistic to improve your performance on test day.
Locate and Explain
With our detailed answer explanations, you may master the abilities required to excel in the IELTS exam. Find the proper answer position in the text or audio for each question, along with a full explanation to help you grasp the reasoning behind it. With these useful insights, you may improve your test-taking tactics and maximise your potential.
Instant Band Scores
Using our immediate band scoring feature, you may easily reach your target score. Receive immediate feedback on your performance with a thorough breakdown of your band scores in each module after completing each practise exam. As you work towards your goal IELTS score, keep track of your progress and identify areas for improvement.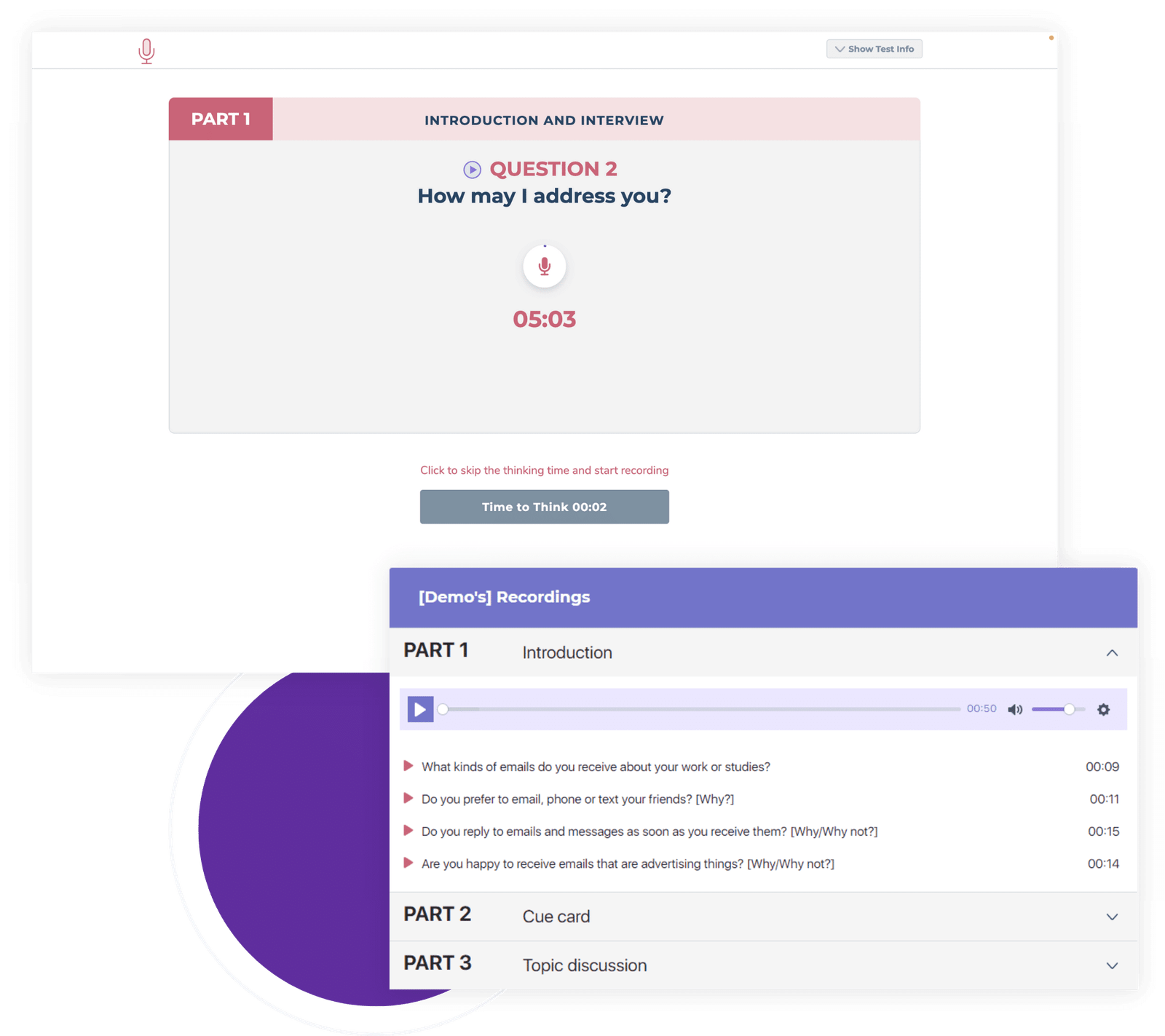 Virtual Speaking
Speaking is often considered the most challenging part of the IELTS test. Our virtual interview follows the speaking test format to give you the best preparation possible. Real questions, real timing and the added pressure of being recorded mean you have to perform under pressure, just like the test. Our integrated grading and feedback system allows you to get help from IELTS professionals only when you need it.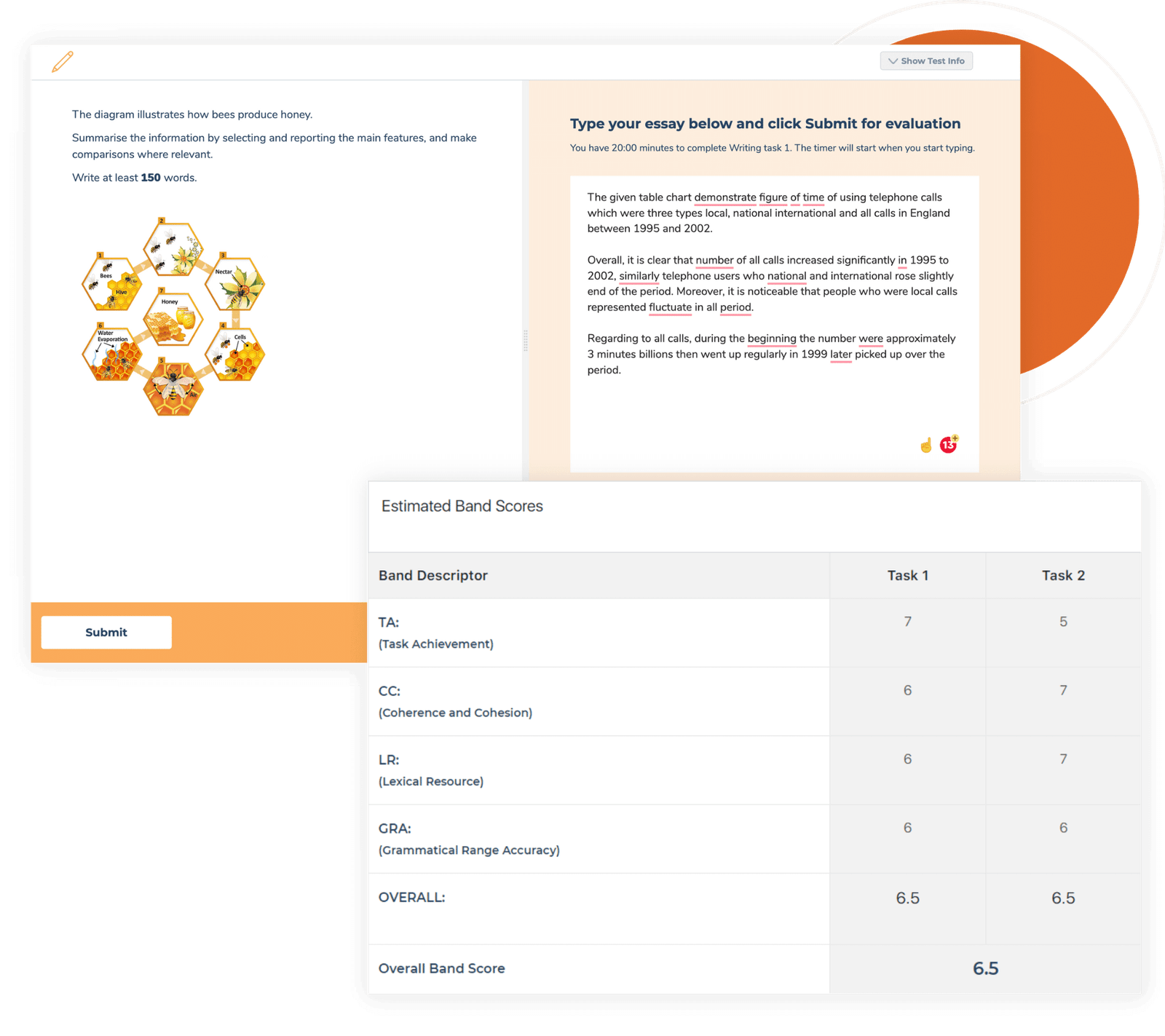 Writing Evaluation
With our experienced writing review service, you will improve your writing skills. Submit your IELTS writing tasks for personalised feedback from our IELTS tutors. Get thorough feedback on your essays, including task achievement, coherence and cohesiveness, lexical resource, and grammatical range and accuracy ratings. Learn from constructive feedback to improve your writing skills and get the band score you want.